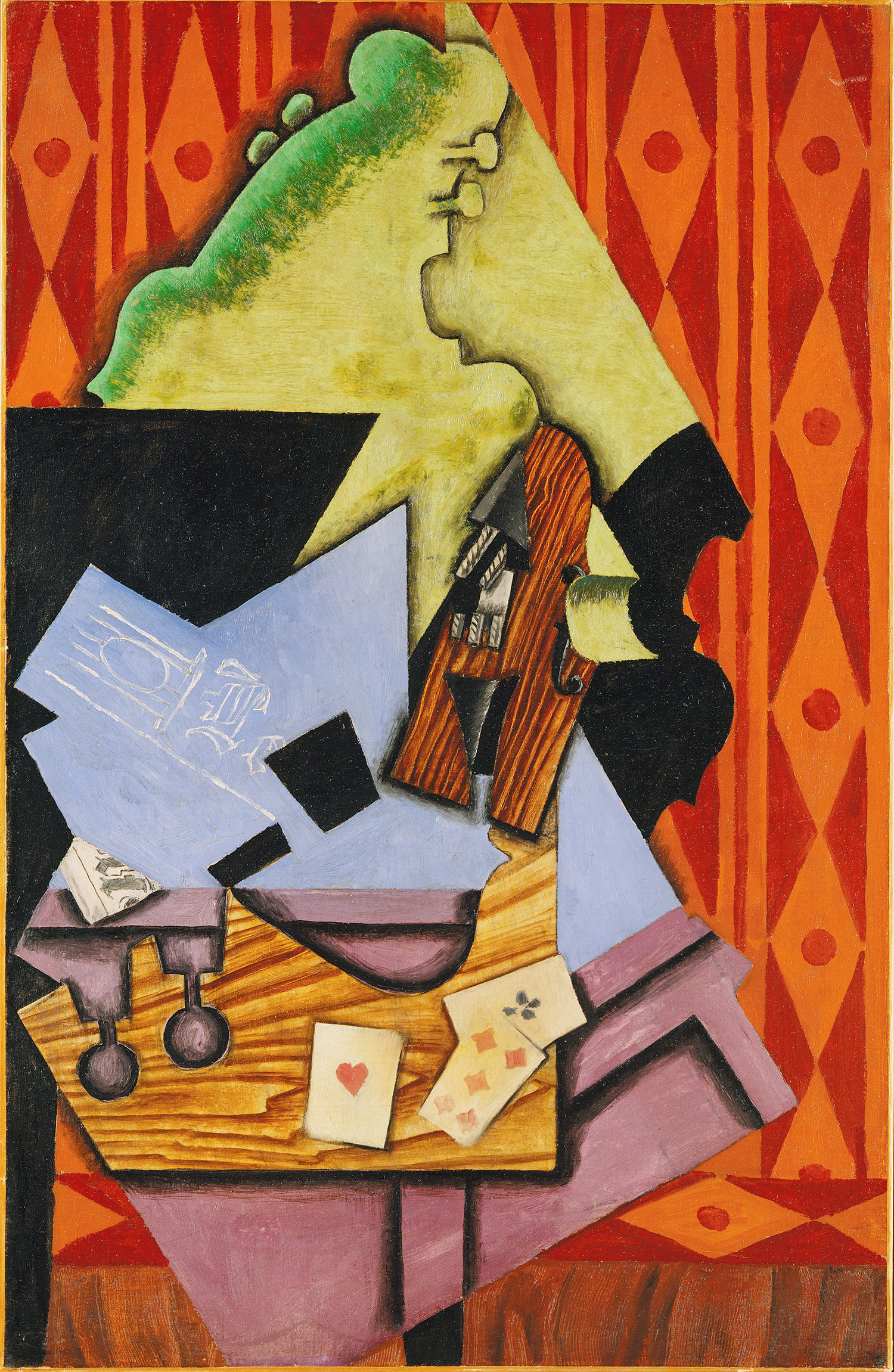 Although the painting is neither signed nor dated, stylistically it belongs to the group of still lifes Gris composed while in Céret, a small town in the Pyrenees, from August to October 1913. It was a most productive period for the artist. By then he had developed a colorful Cubist style of broad, angular, overlapping planes, a style that within a year would evolve into a fully formed Synthetic Cubism, influenced by Picasso's and Braque's papiers collées.
On the simulated wood-grain table rest three playing cards—heart, diamond, and club—a violin, and the newspaper Le Journal. The violin is indicated by different shaded passages of wood-graining, as also by the instrument's purple, green, and black "shadows." Black, sky blue, and purple angular planes enrich the composition, which is set against a deep rust-red diamond-patterned background emulating the wallpaper.
You have read this article Cubism with the title Violin and Playing Cards, 1913 Juan Gris (Spanish, 1887–1927). You can bookmark this page URL http://for-the-prophet.blogspot.com/2012/03/violin-and-playing-cards-1913-juan-gris.html. Thanks!